​I am Rachid – me and my guides have been grown up in the High Atlas Mountains and are guiding tourists since 2008.
We offer a variety of tours & treks around Morocco. 
No trips available. Please add a new trip.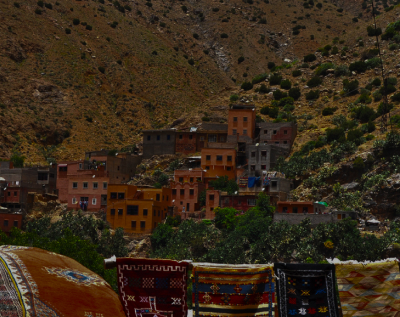 Handmade
To edit, click on the text to start adding your own words.
Just Add Coffee
To edit, click on the text to start adding your own words.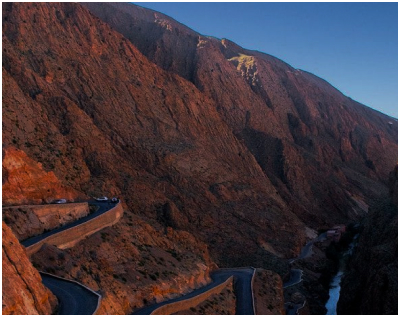 Take Anywhere
To edit, click on the text to start adding your own words.
From the highest peaks to the driest deserts, our guided tours in Morocco guarantee you an unforgettable experience.
Explore Our Saghro Mountain Tours
From the highest peaks to the driest deserts, our guided tours in Morocco guarantee you an unforgettable experience.
The three-day desert tour to Erg Chebbi dunes in Merzouga...
View Details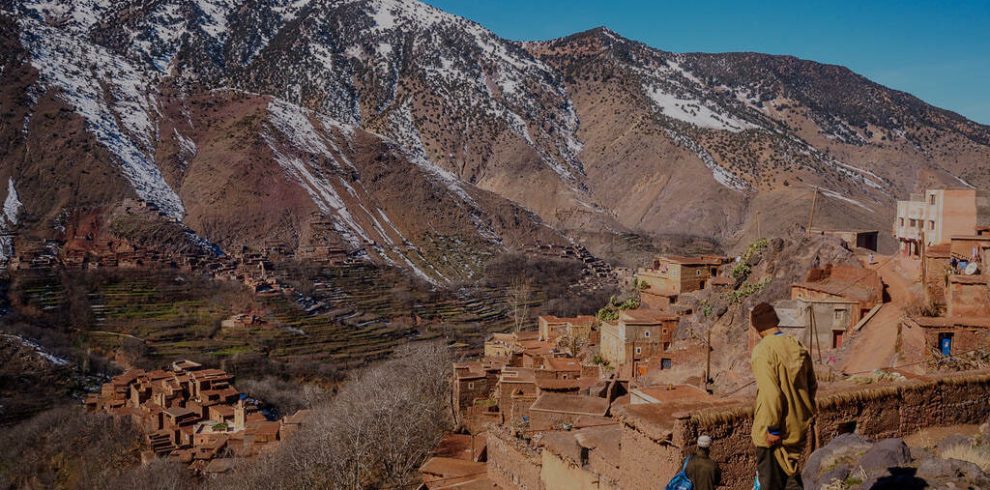 Step back in time in the High Atlas Mountains High...
View Details
Description Jbel Saghro Jbel Saghro trek 5 days/5 days trekking...
View Details
One day bike ride Atlas mountains We had a fun and challenging bike ride of around 38 km through the Atlas mountains with our guide Rachid. Transportation was well-organized, the bikes were in very good condition, the tour itself was beautiful. We went through villages and mountains with stops for tea and a traditional lunch. Rachid even took GoPro videos of us. We are highly satisfied and gladly recommend the tour.
Abdo was simply excellent A wonderful experience and we had an excellent guide in Abdo. He was experienced, friendly, professional and just delightful. Not only excellent English but Arabic and Berber too; communication was never going to be an issue. A huge thank you to him.
4 day trek with mules 4 day trek with 4 mules for a group of 8, mainly over 70s. Averaging around 8 miles per day. The efficiency of our guide and muleteers in guiding us and providing all our (excellent) meals. Wonderful scenery and by the end a feeling we were all 'family'
5 day tour (2 day toubkal + 3 day desert) We've just finalized a 5 day trip organized by Rachid Aztat (2 day hike climbing the toubkal followed by a 3 day tour in the desert), which was very well organized. The guides (Brahim in the mountains and Charid in the desert) were very friendly, helpful and honest. At every moment the guides have put in a maximum effort to make this a wonderful experience for us. We were amazed by their large network (they seem to know everyone everywhere), which allows them to arrange unique and authentic experiences, showing us the real Berber culture. Me and my three travelling companions could not think of one single negative comment we could make. We highly recommend Rachid Aztat and his colleagues for organizing an unforgetable experience!
Toubkal hiking experience We did the two days Toubkal trek with a group of 6 girls and it was amazing! Everything was arranged very well from the taxi to Imil and the trek itself. We also had a very responsible guide Said who was the best. He and the cook made sure we had the best experience. We would really recommend Atlas Mountains Guide and ask for Said 🙂
Best local guide with a wealth of knowledge and experience in the High Atlas Rachid Aztat is the best choice for anyone looking to explore the High Atlas Mountains. Rachid is an internationally qualified mountain guide who knows the area like the back of his hand. He pays attention to detail and goes above and beyond to make his tour groups feel welcome, safe and looked after both on and off the mountain. Rachid also owns a guest house called Riad Atlas Panorama, it has incredible views and is a great place to stay during your trek. Imlil Valley is not short on breathtaking views and culture, it's a peaceful place with lots of treks and mountain climbs available. Atlas Mountains Guide/Rachid Aztat is in my opinion the only guide for anyone looking for an adventure in High Atlas/Morocco. This was my third time to summit Toubkal and my second time with Rachid and I forward to more adventures with him and his team in the future.
paul_fauset_11
2023-03-26
The best guide for the Atlas Mountains, and beyond I am very happy indeed to recommend Atlas Mountains Guide, led by the highly experienced, internationally qualified mountain guide Rachid Aztat. I am very fortunate to have participated in treks and expeditions all over the world, and in March 2023 I summitted Toubkal for the 6th time. My last 3 Toubkal treks have all been organised by and led by Rachid, and once again I have been extremely pleased. Rachid is one of only a small number of internationally qualified guides working in the area. He is highly experienced, having summited Toubkal himself literally hundreds of times. He is clearly highly respected and, unsurprisingly perhaps, seems to know every single person working in the industry locally. His English is very good, he is very friendly and above all he is extremely professional. Rachid also owns the Panorama guest house in Imlil, a beautiful place which is named appropriately. The above should be enough reason to engage Atlas Mountains Guide, but it can be the small things that make the difference – often things Rachid doesn't even discuss. A good example is a last minute change of refuge on the evening before summit day, because heavy snow meant that the refuge that had originally been booked wouldn't be able to serve food (or at least, enough food!). Rachid managed to move our booking at the last minute, despite the other refuge already being extremely busy. When we asked to be able to bring some beers this was no problem at all. Not to the 3,000m refuge of course, but the mules took these on the trek with us – and yes, we had quite a party on the third night! Each time on our trek the food seems to get better. One lunch in particular honestly goes down as ranking up there with Michelin starred meals I have had – no doubt the expended energy of the trek helped, but this was culinary dynamite all the same – made all the better for being served half way up the mountain. On our fourth day Rachid took us on a newly made trail back to Imlil which was breathtaking. Even the minibus to and from Marrakech was VIP standard. I am confident that Rachid's trek will not only be better organised and more flexible, accommodating, safer and tastier than any other offering but in all likelihood more economical than that available with an international company, and we look forward to another trek with Rachid again soon. I am happy to be contacted for a direct reference.
viviendomochileros
2023-03-15
M'Goun summit in the winter This is our fifth year with Rachid in the High Atlas Mountains! This time we went to the Arous valley to attempt the M'Goun summit! And we did it!! What an amazing trip! 6 days trip towards a remote and so beautiful valley. As always, all the logistic was perfect, and we were very lucky with the weather. 😉 Thank you, Rachid, for organizing everything so well and being such a great friend! Thank you, Mohamed, for such spectacular climbing and for being such a great person! Thanks, friends, with love, Susana and João
Private tour of Morocco Rachid was my driver and he was great. Very polite and informative. Everything went smoothly. The tour was exactly as described. And excellent way to see much of Morocco
Iz Worth every Euro👍 Very enjoyable experience . Out guide Rachid Mazik was very pleasant and helpfull guy who tought us a lot about his homeplace and Berber culture as well
ATLAS MOUNTAINS GUIDE 22003 IMLIL, ASNI, Préfecture AL HAOUZ Tél +212 670341714
Propriétaire Rachid AZTAT atlasmountainsguide@gmail.com 
​atlasmountainsguide.comRaison Sociale TTG TRAVEL N° ICE 001979184000011 N° Registre
du Cc tribunal de Marrakech 83773